Updates & Events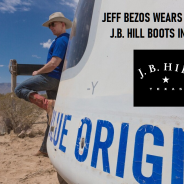 Jeff Bezos making history wearing his lucky boots. . . . . . . . . . . (Click to learn more)
read more
J.B. Hill Boot is always looking for events around the country that might be a good opportunity our "boot tour".  Please let us know by sending us an email at Customer Service, and we will be happy to explore the possibility of coming to your area.
read more
We have events that we attend across the country, which are mostly open to the public. These shows are located in Dallas, Houston, Midland, Lubbock, Las Vegas, Reno, and Lexington. If you would like additional information  click on Upcoming shows from Updates & Event page or contact customer service at (915)...
read more
J.B. Hill staff travels throughout the country occasionally. These are not shows where we carry samples and product. If you would like the opportunity to be fitted during one of these trips, please complete the web inquiry at Customer Service and we will be delighted to contact you prior to our trip. New York (Saratoga Springs) Florida (Miami, Ocala) South Carolina (Charleston) Kentucky (Lexington) Arizona (Tucson) or visit our El Paso...
read more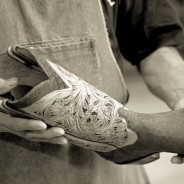 At J.B. Hill Boot Company, we are dedicated to hand-making the finest custom cowboy boots in the world. We have assembled the finest craftsmen, and deliver to them only the highest grades of leather. At that point, we're in their hands! A leather toe box is meticulously carved down to create a streamlined, classic look which is found on J. B. Hill custom cowboy boots. Experienced hands welt the boot using a little extra length of welt to ensure it never breaks free. A minimum of thirty-six lemon wood pegs per side are used on all J. B. Hill...
read more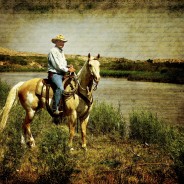 by Lori Stacy, Celebrated Living, photo by Lencho Guerra There are those who fret over an investment gone bad before moving on, others who consider money lost a lesson learned. Then there's James Hill, whose investment in an upstart custom boot company took this racehorse owner and retired equine veterinarian from Florida to El Paso, Texas, to rescue an investment that was quickly going south. "I guess my due diligence was insufficient: They spent the money but didn't make any boots," Hill says of the team he invested...
read more