OPTIONS AVAILABLE  ON ALL STYLES
CONCHOS
J.B. Hill Engraved Sterling Silver conchos are inlayed and stitched into the leather pull straps.  Our silversmith is available to design and build customized conchos.  Concho's are $100.00. Most Custom Concho's $250.00.  Call for a quote on personalized designs. (Click photo to enlarge.)
INITIALS
We can personalize your boots with your initials inlayed on pull straps for $90.00 total (up to three letters per boot).
BRANDS & LOGOS & CUSTOMIZED STITCH PATTERN
W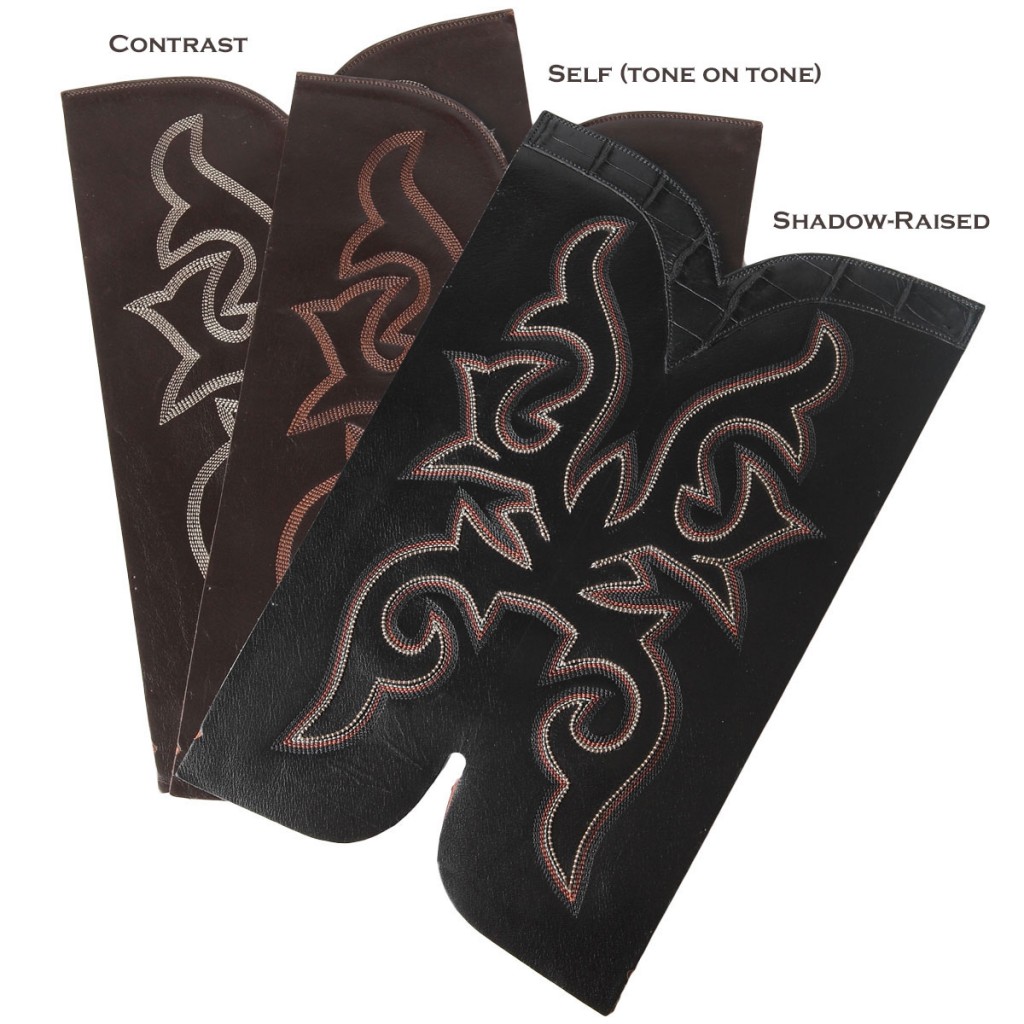 e can inlay or embroider your logos or brands.  Prices will be quoted based on design detail.
MIXING BOOT DETAIL
You can mix and match details of various designs. We will price your boot based on new design details.
Leathers
Stitch patterns
Pull straps
Collars
etc.
Top Stitching pictured right: Contrast, Self (tone on tone), Shadow-Raised. (Click photo to enlarge.)